We invite all residents of Nis to participate in the decision-making process for creating a favorable business environment for micro, small and medium enterprises and entrepreneurs in the city of Nis through the development of strategic development documents and public policy concepts.
In order to gather suggestions from as many people as possible, we created short questionnaires for the sectors of agriculture, innovation and MSMEs.
Please fill in the questionnaire (s) (link for online questionnaires – https://eneca.org.rs/portfolio/aktivni-preduzetnici-za-bolje-poslovno-okruzenje/) and share it with as many people as possible and/or group of citizens.
The project "Active Entrepreneurs for a Better Business Environment" that we are implementing aims to contribute to European integration and democratic development in Serbia by involving the civil sector in decision-making processes.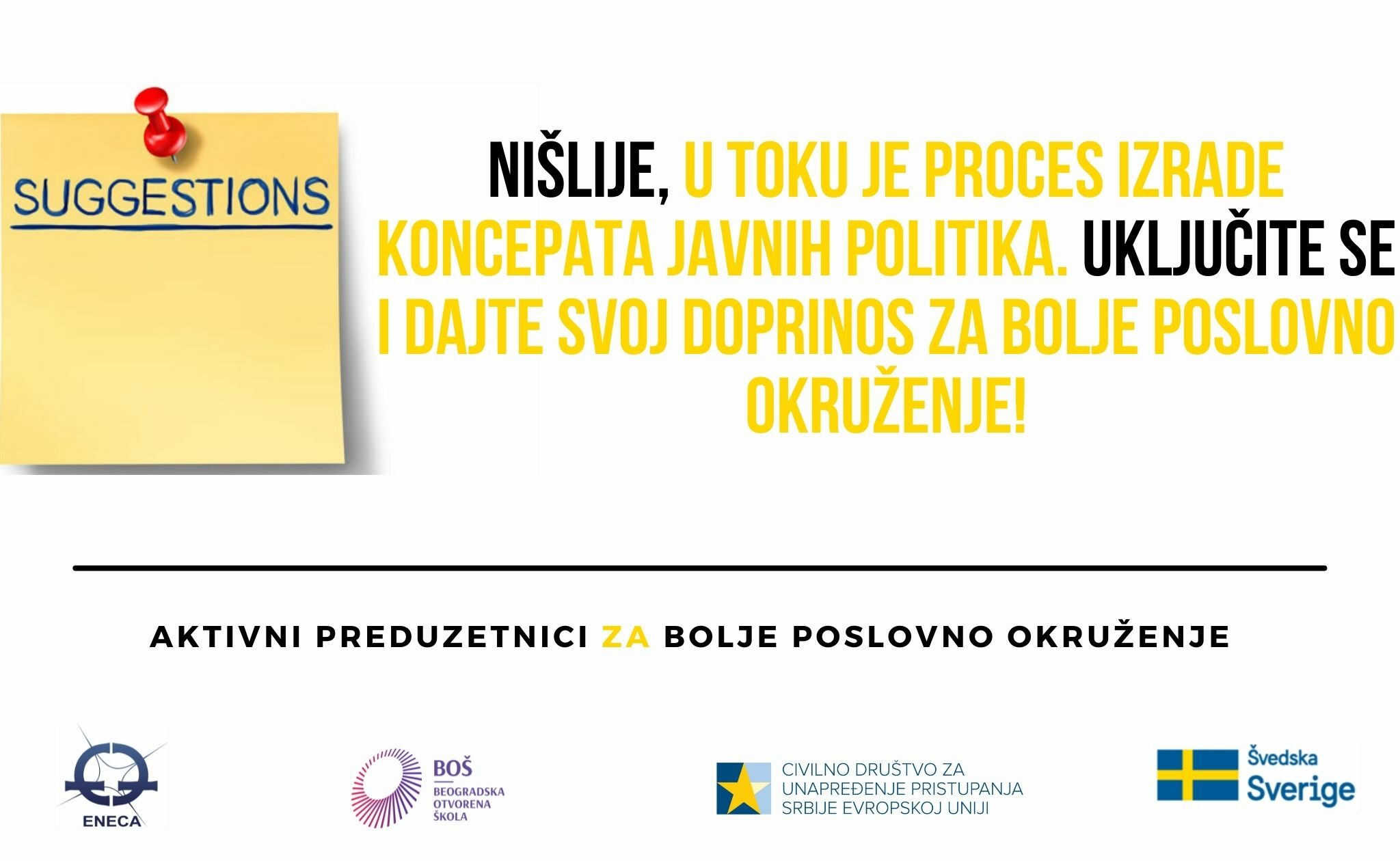 The project is implemented within the Program of Support to Civil Society and Media in the Field of European Integration, which is financed by the Government of the Kingdom of Sweden and implemented by the Belgrade Open School (BOS).